Entry is Key...Exit is Everything! TM
2023

Trades

2023

2023

2023

DoubleUP!

Trades

2023

White Whale

Trades

2023

Premium Pirates

Trades
Welcome to the day trading strategy that
can build you a 6-Figure trading account in less
than 12 months starting with as little as $25.00!
2023
(formerly Stimulus-Compounder)
Are you looking for a fast paced day trading strategy that makes an average of 52% - 200%+ per day?
This amazing strategy requires:
NO day trading margin account needed—you can start your trading account with less than $500.00 and set it up as a "cash account" which avoids the pesky pattern day trading rules ("PDT") that requires a minimum of $25k OR you could open a ROTH IRA and build your retirement account tax free!!!
NO more hunting for hours every day looking for trade opportunities—you follow a proven formula and take profits down daily!
NO
more sitting around all day at your computer staring at charts—you can trade this strategy from a smart phone almost anywhere in the world!
NO more listening to the boooring talking puppets on CN-Blah-C (that is the BEST part of this strategy!!!)
NO more swings in the trading account because we place orders 1 time per day, wait to get filled and COLLECT HUGE PROFITS!!
YES! you will gain the FREEDOM to do what you want when you want because you only make trades at 7:30 AM PST and come back at the end of the trading day to see how much you have made!
YES! in as little as 6-12 months, you can be on a PERMANENT VACATION if your Super SPY-X trades perform even half as good as they have in 2022!
Ok, what am I all excited about?
It's a discovery of epic profits with fixed risk and unlimited profit potential!!!
The BEST part is that you can start your first trade with as little as $25.00—NO...that is NOT a misprint!
I know, many people who have read this far might be skeptical about all of this. I mean, really, can you turn an initial investment of $25.00 into hundreds of thousands of dollars in 6-12 months—YES YOU CAN WITH THIS PROVEN STRATEGY!
2023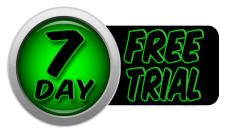 =================================================================
For the LOWEST commission rates I recommend trading with:
Preferred Brokerage:
Get your trading account started with this link:
© 1999-2023 OptionRadio.com All Rights Reserved. Reproduction without permission is prohibited.

OptionRadio is a separate, unaffiliated company with any other companies or service providers listed on this website and are not responsible for each other's services and products.
U.S. Government Required Disclaimer - No profitability nor performance claims of any kind are being made on this entire website, email distributions or recorded content. All information provided herein is for educational purposes only and should not be construed as investment advice. Site visitors are advised that trading is a high-risk, speculative activity and that generally expected customer results are that all traders will incur trading losses, regardless of the training they may receive and will not become profitable. You accept all liability resulting from your trading decisions; we assume no responsibilities for your trading results. All sales are final for all products and services sold and no refunds are offered. We are not an investment advisory service, nor a registered investment advisor. No individual advice nor trading management services of any kind are provided, therefore no member nor subscriber should assume that their participation in the services provided herein serves, nor is suitable as, a substitute for ongoing individual personalized investment advice from an investment professional chosen by the member/subscriber. Nothing in our website shall be deemed a solicitation or an offer to buy nor sell stocks, currencies, futures, options or any other instrument. No representation is being made that any account will or is likely to achieve profits or losses similar to those discussed on our site. Also, the past performance of any trading methodology is not necessarily indicative of future results.
CFTC RULE 4.41 - HYPOTHETICAL OR SIMULATED PERFORMANCE RESULTS HAVE CERTAIN LIMITATIONS. UNLIKE AN ACTUAL PERFORMANCE RECORD, SIMULATED RESULTS DO NOT REPRESENT ACTUAL TRADING. ALSO, SINCE THE TRADES HAVE NOT BEEN EXECUTED, THE RESULTS MAY HAVE UNDER-OR-OVER COMPENSATED FOR THE IMPACT, IF ANY, OF CERTAIN MARKET FACTORS, SUCH AS LACK OF LIQUIDITY, SIMULATED TRADING PROGRAMS IN GENERAL ARE ALSO SUBJECT TO THE FACT THAT THEY ARE DESIGNED WITH THE BENEFIT OF HINDSIGHT. NO REPRESENTATION IS BEING MADE THAT ANY ACCOUNT WILL OR IS LIKELY TO ACHIEVE PROFIT OR LOSSES SIMILAR TO THOSE SHOWN.
Site visitors, email subscribers and customers hereby agree to all terms found in our complete disclaimer, terms of use and privacy policy pages. Every visitor to this site, and subscriber (or prospective subscriber or customer) acknowledges and accepts the limitations of the services provided, and agrees, as a condition precedent to his/her/its access to our sites, to release and hold harmless OptionRadio, its officers, directors, owners, employees and agents from any and all liability of any kind (including but not limited to his/her viewing of this sites' content, emails, subscription to services and/or purchase of any trader training product or service herein). Trade with discipline and you will have smarter, winning trades.