WEEK 34 – Exp 8/29/22 OPEN
418 PUT
WEEK 33 – Exp 8/22/22 NO FILLS
WEEK 32 – Exp 8/15/22 NO FILLS
WEEK 31 – Exp 8/8/22 WINNER (Layers) / EXPIRED
407 PUT
WEEK 30 – Exp 8/1/22 EXPIRED
389 PUT
WEEK 29 – Exp 7/25/22 EXPIRED
379 PUT
WEEK 28 – Exp 7/18/22 BIG WINNER
382 PUT
WEEK 27 – Exp 7/11/22 WINNER
375 PUT
WEEK 26 – Exp 7/5/22 267% WINNER
384 PUT
WEEK 25 – Exp 6/27/22 NO FILLS
360 PUT
WEEK 24 – Exp 6/21/22 433% MOBY DICK WINNER
380 PUT
WEEK 23 – Exp 6/13/22 833% MOBY DICK WINNER
404 PUT
WEEK 22 – Exp 6/6/22 NO FILLS
410 PUT
WEEK 21 – Exp 5/31/22 NO FILLS
385 PUT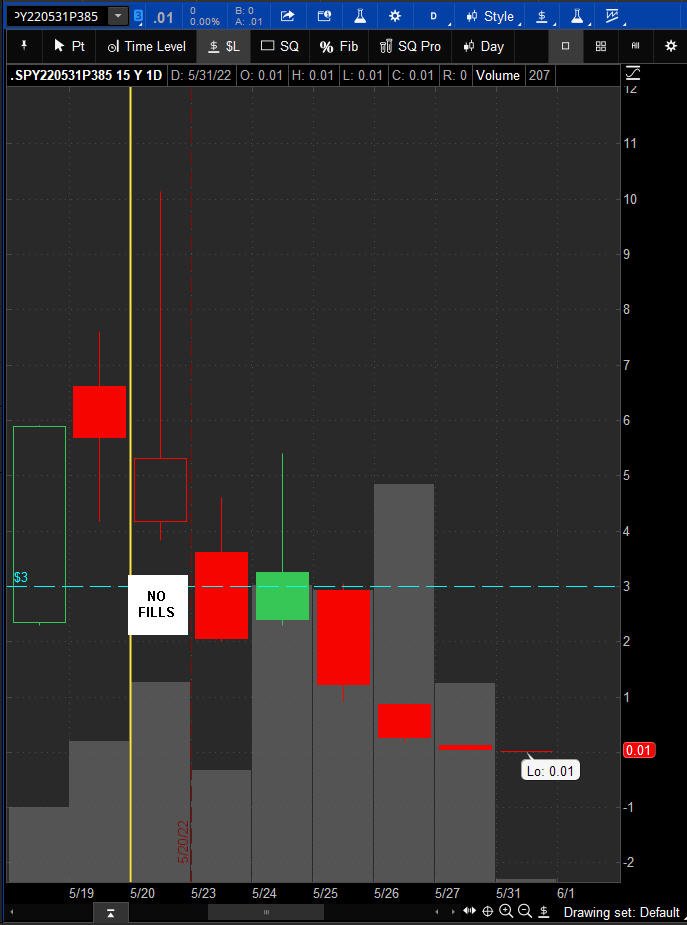 WEEK 20 – Exp 5/23/22 WINNER
386 PUT
WEEK 19 – Exp 5/16/22 NO FILLS
405 PUT
WEEK 18 – Exp 5/9/22 233% BIG WINNER
408 PUT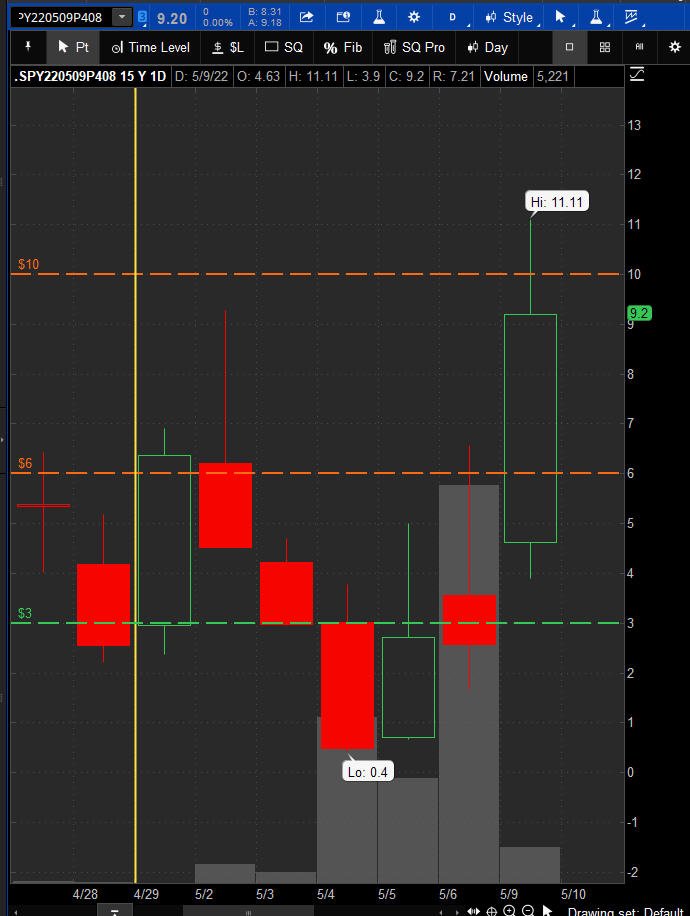 WEEK 17 – Exp 5/2/22 333% MOBY DICK WINNER
420 PUT
WEEK 16 – Exp 4/25/22
432 PUT
WEEK 15 – Exp 4/18/22
443 PUT
WEEK 14 – Exp 4/11/22 232% WINNER
448 PUT
WEEK 13 – Exp 4/4/22 EXPIRED
447 PUT
WEEK 12 – Exp 3/28/22 NO FILLS
438 PUT
WEEK 11 – Exp 3/21/22 NO FILLS
415 PUT
WEEK 10 – Exp 3/14/22 NO FILLS
425 PUT
WEEK 9 – Exp 3/7/22 NO FILLS
432 PUT
WEEK 8 – Exp 2/28/22 NO FILLS
Although the Model Portfolio did not get into this trade is because it failed to meet the $3.00 MAX spend criteria, but you can see it does not matter in the overall YTD performance.
When I developed this strategy, I wanted to take thinking out of the equation and apply the KISS method by following a simple and precise formula; then let the magic of compounding take you to the land of 6-Figure profitability.
Even if you miss out on an occasional Moby Dick opportunity like this one, you will more than make of for them over time.
428 PUT
WEEK 7 – Exp 2/22/22 WINNER
435 PUT
WEEK 6 – Exp 2/14/22 WINNER
443 PUT
WEEK 5 – Exp 2/7/22 NO FILLS
436 PUT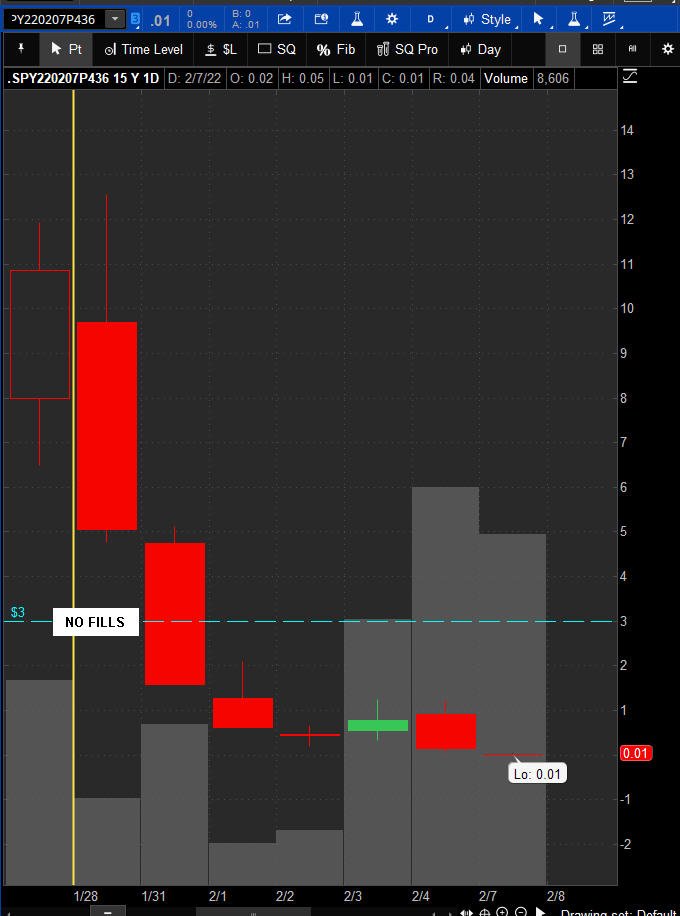 WEEK 4 – Exp 1/31/22
432 PUT
WEEK 3 – Exp 1/24/22 MOBY DICK WINNER
460 PUT
WEEK 2 – Exp 1/18/22 WINNER
460 PUT
WEEK 1 – Exp 1/10/22
470 PUT
===============================================================================================================================================================