See how I turned a starting investment
of $850 into a
$112,000 PROFIT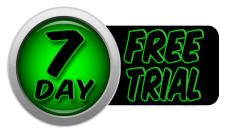 Welcome...
Each trading day I scan the markets and find you hot WEEKLY option trades poised to make explosive moves in one day likes these recent winners:
AAPL

+8,860%

Day Trade

GOOG

+4,750%

+3,632%

+3,750%

1 - DAY

PCLN

+5,000%

1 - DAY

CMG

+3,000%

1 - DAY

FB

+4,400%

+3,030%

2 - DAYS

GLD

+2,857%

3 - DAYS
SPY

+1,620%

6 - DAYS

LNKD

+1,200%

Day Trade

NFLX

+6,000%

+235,000%

NFLX

+2,252%

4 - DAYS

AAPL

+3,300%

1 - DAY

AMZN

+5,900%

Day Trade
Browse the site and see how OptionRadio.com can help you achieve your trading goals!
Our goal is to make you money trading options and stocks. We have easy to understand trade ideas with expert commentary no matter what kind of trader you are in the stock market today. You will be informed of what options and stocks to trade long and short with our expert entry and exit prices, so you know when to buy sell or hold a position.
Become a member today and get access to all our option and stock trade ideas to help you become a better trader and investor. We are the right source if you are looking for explosive option profits and solid stock picks along with expert technical analysis and training.
and can get in on the action to explode
your trading account with profits like these!
Trades

674

WINS:

314

LOSSES:

360

WIN/LOSS RATIO:

53%

YTD P/L

$1,309,878.38
to see examples of our massively profitable
Lotto and White Whale Trades
Testimonials:
Just wanted to share the news of another big White Whale WIN!! Invested $20.00 and sold for $8,685.33!!!!! Had I put down more $$ I could have been a millionaire overnight...! —Kes N.

I am so happy to be a member of OptionRadio.com. Thank you so much for giving us helpful training because I have been looking for this kind of training for a long time; and I am so happy that I found your website!—Vivian P.
I had a +800% day on my AMZN Puts today... ready to play again!—Rami S.
I landed my first White Whale today. Thanks for opening my eyes to this type of thinking! I put in a sell order if it was $1,800 up, and put in a sell order on the second one if it got to $2,600 up and landing $4,450 on a bet of $350!!— Rog G.
I was wondering if you could grant me full membership now; as opposed to after the 7 day free trail. Your website is a Godsend. You explain options concepts in such a clear manner. On another note, I followed some of your strategies and made excellent profits on Google and Netflix. Thank you and To more profits! —Kes N.
We killed LNKD today Frank!! My $69.64 dollar position turned into a 2678% Gain in one day +$1,864.00 baby!! Boom Boom! Thanks Frank!! —Eric C.
Just to update you, I made about 500% on those AMZN $340 Calls! Thanks for the trade ideas!! $10,000 Over night!!! I'm with you til the end Frank...to the freaking END!!! —Brian D.