Want in on the action for 2021?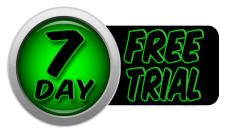 NOTE: I am currently updating the site so if you have navigation issues
please email me and let me know.
When I am posting most of my trades ideas, it will be on Wed - Fri and during earnings season. If you want the best results, then follow every trade idea posted and compound size AFTER a winning trade; because it's a yearly aggregate that will make your account grow.
There will be several losing trades, so do not get discouraged when you have losers, because when we catch the BIG ones, all losses will be erased on the losing trades and huge profits will come; however, if you have limited capital, then focus on entry prices under $0.20 as much as possible so you can participate and build size until you can afford to increase your fishing order prices and/or increase the number of stocks you place orders on—this strategy is a marathon and not a sprint race to riches.
There is no way I can tell you when to exit a trade; and when I post the profit highs; those are "best case scenario" so I suggest you take profits on half your size when you have at least a 300% ROI; then you can see how far the rest of your contracts may go.
If the trades are on expiration Friday, you should take profits on 50% at the open, and then see where you get by mid day. If you are close to the money take another 50% off because many times, you may see a 100% reversal and lose everything you thought you had on the table by the end of the trading session—pigs get fat...hogs get slaughtered!
NOTE: I have found that some brokers (Interactive Brokers in particular) who will not let you go beyond 12:30 PM PST if you do not have enough capital in your account to cover a potential assignment (especially if you are already in-the-money on large contract loads) so you must call the trade desk of your Broker to discuss their trade policies or their risk managers will close your trade without warning—and that could cost you a lot of missed profits.
Remember: You do not need to make huge gains on any single trade (no swinging for the fences here); it is far better to compound size as you go, that way, you can take big profits on 50% sooner; and still have plenty of contracts left over to let them ride to parabolic profits without the FOMO effect kicking in—Fear of Missing Out!
Get ready to compound for 5-6 figures in 2018!!
Profits Up!
Frank
The donFranko
Want in on the action for 2019?
Subscribe below for a discounted
rate of $99.00 per month here:
CLICK HERE FOR
SUGGESTED TRADE ENTRY GUIDELINES
Primary Trade Strategies
FYI: When navigating the site, if you want to
get back to the Members Trade NAV, either hit your back button
or you can go to your Members Page to get
back to this Current Plays page.
2018 Secondary Trade Strategies
Stock

Monthly

Collecting

Rent

Swing

Trades

Bull/Bear

180's

$GB

Shorts

DoubleUP!
DO NOT over trade or place all your trading capital into one trade idea.
ONLY build your size over time after winning trades, because there will be
multiple losing trades, so you need to money mange until you start to gain
profits; then you can compound your trade size so you build larger profits!
Below are earnings season stocks I think are good candidates for my strategies. If I highlight them in GREEN that means I am personally trading them or posting trade ideas for you to consider.
Dates and Symbols are estimated, so be
sure to check for latest release dates here:
Earnings Season= Active Plays
DATE

SYMBOL

TIME

SGB

IN SGB

ZONE

MULTI

SGB's

Squeeze

Setup

B180

Setup

DSW

Setup

Mon

-

-

-

-

-

-

-

-

Tue

-

-

-

-

-

-

-

-

Wed

-

-

-

-

-

-

-

-

Thur

-

-

-

-

-

-

-

-

Fri

-

-

-

-

-

-

-

-
Updated:
1/6/19 5:00 PM PST
A new year of opportunities are about to begin as we enter into the first quarterly reporting season that will build a catalyst for investors to gauge their investing appetite this year. With a very tumultuous final quarter, the markets are definitely on the skittish side which gives us EXCELLENT Lotto Trade opportunities because volatility is strong!
My plans this year are to focus on a new twist to my proven Lotto and White Whale strategies by placing multiple fishing orders on my go to stocks (FB, NFLX, SPY). I will be placing orders on 4 strike prices inside a 10% move from Fri - Mon, then 5% move Tue - Wed, and finally 3% move Thur and expiration Friday.
I will place bids at at 10-15% of the current offer price; and place them as GTC orders with the full intent on getting filled—win, lose or draw. I will start with small contract loads (1-5); and once I do get a fill; I will look over the chart, news and overall momentum and decide to add or adjust.
The next step in finding SOLID trading candidates on any stock is to trade off of SGB's; as that has PROVEN to be an excellent signal of pending doom or boom!
Finally, I am starting a new page for my DoubleUP! strategy where I will post trade ideas with the sole goal of making a 100% profit. Once I connect with a winner, then I will increase the contract load by 50% on the next trade idea with the goal of taking a small account ($3,000) and growing it into a 6-figure account in 2019!!
I hope all of my subscribers have the best year of trading success as we begin a new journey together!
Profits Up!
Frank
The donFranko
FYI: When navigating the site, if you want to
get back to Current Plays, then you need to go to your
Member Page Link to be sure you arrive back here.
2018 Secondary Trade Strategies
Lotto

Monthly

Collecting

Rent

Swing

Trades

Bull/Bear

180's

$GB

Shorts

DoubleUP!

TSLA

SPY

Pending

TSLA

SPY

Pending

SPY

QQQ

Pending
Want in on the action for 2019?
Subscribe below for a discounted
rate of $99.00 per month here:
2018 Secondary Trade Strategies
SGB CHART WATCH
UPDATED
11/25/18 - 11:00 AM PST
Active Trade Commentary
Updated: 12/3/18
11:00 PM PST
================================
Non-Active Trade Commentary
How to Follow my Lotto Trade Ideas
SUGGESTED TRADE ENTRY GUIDELINES
If you have a small trading account, then stick with the Lotto Plays Strategy and fish for $0.10 entry prices until you start to make profits.
When you follow these trade ideas, it works best if you give it a full year and can follow every trade so you get the aggregate effect working for you.
Do not get greedy or upset if you miss out on some of the more expensive lotto trade ideas that pay off—there is always another winning trade coming!
Remember, you are in a marathon, not a sprint so be patient and build your contract size with winners and you will grow your account substantially by the end of a trading year!
If you have larger capital to work with (and day trading approval) then follow all the Lotto trades so you get the aggregate effect—just control your size and increase ONLY after winning trades.
IMPORTANT: When increasing contract size, be sure to step up in equal amounts. Do not do 20 one time then 10 the next. You MUST increase and maintain the increase at a consistent size so you get the compounded result when we catch big winners—the larger size will pay off the smaller sized loser and build bigger and bigger ProfitsUP!
Taking Profits
There is now way I can tell you when or how much profit to take on a given trade, so I always suggest you target 50% of you size at 200% – 300% ROI; and then I let the rest ride to see how much more you can make.
Since the Lotto Trades typically make multi-thousand percent returns, I suggest you shoot for a minimum of 1000% ROI on the rest of your contracts; and if the profits really go parabolic, then put in profit stops at the 1,000% level and see how far it can go.
NOTE: If your strike is ITM by the afternoon session (9:00 AM PST), then keep your finger on the trigger watching 5 and 15 min charts for toping tail signals—especially when your profits are over 2,000% ROI.
If you are still OTM before the afternoon session; and over 1000% ROI; then closing out 50% more would be a good move because any pullback in the stocks price during or post lunch, and the Market Makers will WIPE OUT ALL YOUR PROFITS IN SECONDS!
IMPORTANT: You do not have to "swing for the fence" on a single trade idea. Just be patient and build your size after a winning trade because the SECRET is compounding size; and when you catch a winner, it will pay off most or all previous losing trades; and as you aggregate size into the future trades, you WILL grow into a big account in 1 years time!
Have questions or need Assistance?
Email Me
PAST BIG WINNERS!

AMZN

DecWk5

12/30/16

755

Put

12/26/16

SGB

Short

4.50

Filled

12/28/16

$0.34

6.00

+5.66

1664%

3

AMZN

NovWk3

11/18/16

755

Call

11/13/16

Repatriation

Candidate

Holiday Season

5.45

Filled

11/14/16

1.40

12.00

+10.60

757%

5

NFLX

NovWk2

11/11/16

110

Puts

11/6/16

Post

Election

drop

0.25

Filled

11/7/15

0.15

2.25

+2.10

1400%

4

NFLX

OctWk3

10/21/16

120

Call

10/13/16

Positive

Earnings

Buyout

Speculation

0.59

Filled

10/14/16

0.39

7.80

+7.41

1900%

8

NFLX

OctWk3

10/21/16

120

Call

10/13/16

Positive

Earnings

Buyout

Speculation

0.59

Filled

10/14/16

0.39

7.80

+7.41

1900%

8

BBY

AugWk4

8/26/16

34

Calls

8/21/16

Earnings

Beat

0.66

Filled

8/22/16

0.30

6.50

+6.20

2067%

3